Club Hut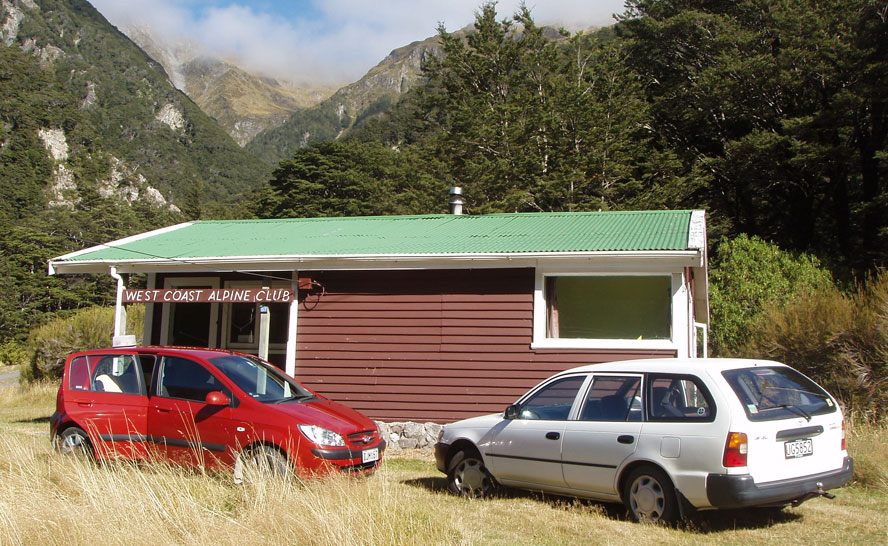 The West Coast Alpine Club maintains a 13 bunk hut in the Arthur's Pass Village. The key code for the front door is available from committee members. The Hut is available to members and approved non-members (eg. former members, friends and other tramping clubs, etc). To ensure fair use of the hut for all, those wishing to stay longer than 5 nights must get permission from a club officer first.
General hut use is on a 'first come first served basis,' but note that Club Snowcraft Course weekends have priority use. It is also possible to book the hut for your exclusive use by applying to the Committee in advance and paying a deposit. This is then advertised to all members. General users can use the Club E-Group to let others know they intend to use the hut.
A fire warden must be appointed for the duration of your stay (as per our Fire Permit) and any problems at the Hut, eg. with plumbing, should be reported promptly to a committee member. Before leaving Hut users should organise the method of fee payment, sign the Hut Log Book, and ensure the Hut is secure. For more information see the latest Hut Information Sheet and/or read the notices at the Hut.
Hut Fees/night
Members: $8 per for adults and $4 for school children
Non Members: $16 per for adults and $8 for school children
Hut fees should be paid promptly in one of three ways
Put money in Hut Box (with names of those who stayed and when)
Mail your payment to the WCAC Treasurer at PO Box 136 Greymouth, 7840
Pay by direct credit to the Club Account at ASB Greymouth. Account No. 12 3168 0044967 02
Click here for more information about the Hut.
Google Map